DefenseLite glass is an engineering marvel with benefits that surpass many other products in the same category. It is a unique, retrofit, and heavy gauge architectural-grade polycarbonate forced entry solution that's intended to provide enhanced protection at commercial or residential properties. At Glass and Mirror America (GMA), we offer customized solutions to address specific glass security needs with DefenseLite glass.
What Is DefenseLite Glass?
DefenseLite is a patented technology. It is a clear security shield with a nearly unbreakable construction that is installed over the existing (interior or exterior) glass doors and windows by certified installers. These independently tested, UV-capped polycarbonate sheets create a protective layer that keeps intruders out by night, while also reducing sun exposure by day.
The product is indistinguishable and 250 times stronger than standard glass. It combines the best construction materials with incredible engineering efforts to make a superior, safe, and affordable product. It isn't the same things as a window film treatment, and it exponentially outperforms ballistic film solutions. The product is custom fabricated to address the different needs of clients and blend well into their surroundings. In addition, DefenseLite is a product that requires no long-term maintenance and does not involve any moving parts.
What Are the Benefits of Installing DefenseLite Glass?
DefenseLite is a versatile product that offers several benefits. Protection against intruders is the number one reason why people choose to install DefenseLite glass solutions for their commercial and residential properties. It is a transparent shield that does not change the property's aesthetics, and it provides Level 3 unbreakable glass security. These polycarbonate solutions can resist a minimum of three shots from a .44 Magnum at a velocity of 1350f/s. Thus, the product is often recommended for use in larger, high-security buildings.
Apart from protecting you against looting, shooting, and vandalism, DefenseLite is a go-to product for several other reasons. It helps reduce noise pollution by up to 40%, improves the energy efficiency of the existing glass by up to 50%, and protect the glass from high-impact trauma or natural disasters.
DefenseLite glass protection is available for purchase at an affordable price anywhere in the United States when you partner with the professionals at Glass & Mirror America.
DefenseLite Glass Applications
DefenseLite is scratch-resistant, flexible, and highly customized on-demand protective barrier that isn't comparable to a regular security film. Instead, it's a solution that's designed to stop smash and grab dangers, blunt object impacts, firearms, explosions, forced entry attempts, and thieves right in their tracks. As such, the product is often used in retail settings, office premises, schools, banks, homes, and any place that requires strict safety measures.
Looking to Install DefenseLite Glass? Glass & Mirror America Is the Company to Call
There you have it — the ins and outs of the nearly unbreakable DefenseLite glass. Now that you know what to expect from the product, are you ready to install it at your property?
Glass & Mirror America is a reputable and authorized installer of DefenseLite systems throughout the Chicagoland area. All the DefenseLite systems we offer are custom-made to suit the current requirements of our clients, and they are carefully installed by our trained experts. The system can be made to utilize polycarbonate or exotic plastic based on your budget, personal preferences, and the threats you might want coverage for. Plus, all materials, including the adhesives and anchors we utilize, are high-quality and long-lasting.
If you are interested in learning more about this incredible product, or would like to request a free quote, reach out to our team at (800)-411-2801 today. We are confident that our skilled and knowledgeable glass experts will be able to help you improve your security capabilities at your home or business. Contact us today to get started.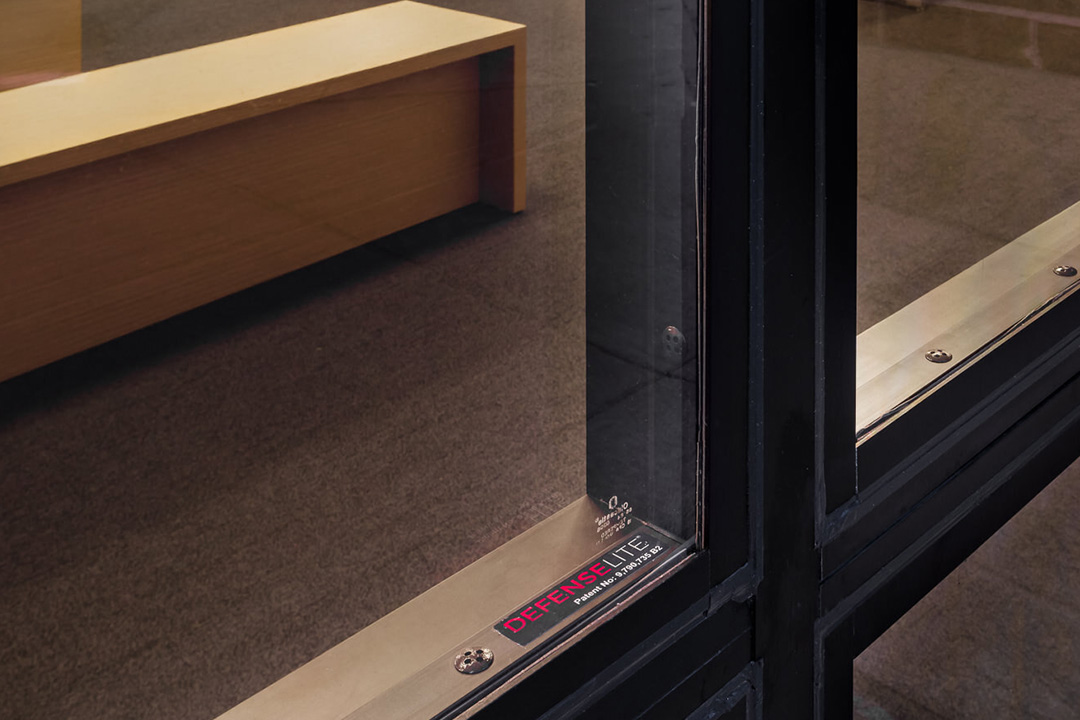 Chicago DefenseLite Glass | Chicago DefenseLite Glass Supplier | Chicago DefenseLite Glass Installer
Request a Free Estimate
 Call us at (800) 411-2801 or fill out the form below for a NO OBLIGATION estimate