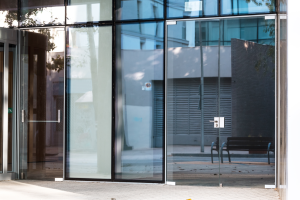 Glass is one of the most popular materials that is used in construction today, and it is no wonder that many business owners choose custom glass when they are putting together their dream offices and showrooms. Whether you are looking to give your office a clean, modern feel, or you want to highlight your building's natural beauty, custom glass can be used to create the space that is both elegant and unique.
Below, this custom glass manufacturer in Chicago, Illinois is going to review the benefits of installing custom glass at your commercial property.
Boost Your Brand's Appeal
Custom glass is not only attractive, but it also boosts the appeal of your brand. It is an investment that will pay off in the long run as customers are more likely to return to a visually appealing environment.
Custom glass is an excellent way to make your business look professional and polished. The high-quality glass ensures that your business looks its best and projects an image of success and quality. Customers will be drawn to the professionalism of your space, and they will be more likely to stay longer if they enjoy the ambiance.
Furthermore, custom glass is versatile, giving you a wide range of design options to choose from. Whether looking for windows, partitions, counters, or other glass elements, an experienced custom glass manufacturer in Chicago, Illinois will surely offer something that works with your business's interior design scheme.
You Choose Your Own Glass Design
Installing custom glass is an excellent way to spruce up your business and make it stand out.
When you work with an experienced custom glass manufacturer in Chicago, Illinois, you can create a one-of-a-kind design that reflects your brand. Whether you want something sleek and modern or something with a classic touch, a statement piece for your storefront, or something to accentuate other interior design elements, custom glass gives you the flexibility to create the perfect look for your business.
Improve Security and Privacy
Security is a major concern for any business, and custom glass can provide just that. Glass professionals usually install a safety glass type, such as tempered glass, to ensure the store is protected from any potential risks. With tempered glass, the risk of breakage is drastically reduced due to its superior strength. Plus, since the glass gives increased visibility during the day and at night, security personnel can quickly notice any strange activity.
If you are looking for more privacy for your business, your custom glass manufacturer in Chicago, Illinois can install colored or tinted storefront glass as well. This will keep your business operations private while also allowing enough light in to create a pleasant atmosphere. These tinted glasses are made with advanced technology to block out UV rays and keep your store interior cool and comfortable.
Custom glass provides great security and privacy benefits to businesses while adding a touch of style. Investing in custom glass is an excellent way to ensure your store is secure and provides the right level of privacy.
Looking for a Custom Glass Manufacturer in Chicago, Illinois?
When it comes to your business, custom glass can provide many unique benefits. From boosting your brand's appeal to improving the aesthetic of your office to enhancing your security and safety, custom glass is an excellent choice for businesses of all sizes.
Are you ready to partner with the top-rated custom glass manufacturer in Chicago, Illinois? If so, Glass & Mirror America is the company to call. We proudly offer our clients the highest quality custom glass products at competitive prices. With years of experience in the industry, we guarantee you'll get exactly what you're looking for when you partner with us. Contact us today at (800) 411-2801 to schedule a free design consultation.