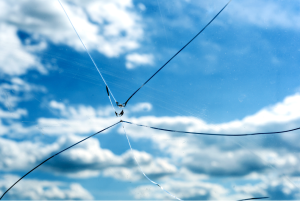 If you own a home in the Westmont area, you know that making a good first impression is essential. From the landscaping to the paint color, there are several elements that come into play when someone visits your property for the first time and formulates their opinion.
While many homeowners tend to focus on major renovations like kitchen remodels and bathroom upgrades, the truth is that something as simple as repairing or replacing the glass in your windows can significantly impact your home's curb appeal. This residential glass replacement company in Westmont, Illinois is going to explain how below.
The Importance of Curb Appeal
You never get a second chance to make a first impression, and that is especially true when it comes to your home. As soon as a visitor pulls up to your curb, they already form an opinion based on what they see.
Outdated, dirty, or damaged windows can give the impression that your home is poorly maintained and not worth the investment. On the other hand, sleek and well-maintained window glass can make your home look luxurious and sophisticated, setting it apart from other homes on the market. With the help of a trusted residential glass replacement company in Westmont, Illinois — like Glass & Mirror America (GMA) — you can create a stunning first impression that will make your home irresistible to buyers.
How High-Quality Glass Can Enhance Your Home's Aesthetic
At Glass & Mirror America, we understand that your home is your sanctuary, and that is why we specialize in providing residential glass replacement services that are designed to make your home beautiful and comfortable. Our experts are dedicated to helping you choose the right type of glass for your unique needs and preferences.
With a wide variety of styles, materials, and features to choose from, we will work with you to find the perfect fit for your home. Whether you are looking for something traditional or something that provides a decorative flair, we have you covered. As the top-rated residential glass replacement company in Westmont, Illinois, we can help you install beautiful panes of glass that complement your home's aesthetic and reflect your personal style.
Energy Efficiency
Today, homeowners are more environmentally conscious than ever — and when it comes to the energy efficiency of your home, the condition of your windows is a major factor. If you have glass windowpanes that are cracked or shattered, it not only looks unsightly, but it also hurts your home's energy efficiency. Replacing your damaged windowpanes is an investment that will help reduce your energy bills while increasing your home's appeal.
Final Thoughts
Investing in your home can be a daunting prospect. You'll want to ensure you spend your money wisely and get a good return on investment. When you have your damaged windowpanes repaired or replaced by a residential glass replacement company in Westmont, Illinois, you are doing more than just investing in your home's aesthetic and comfort. You are also helping make your home much more energy-efficient, which will save you money each month in the form of reduced energy bills.
Looking for a Residential Glass Replacement Company in Westmont, Illinois?
Are you ready to have a damaged or broken glass windowpane replaced at your home? Looking for the top-rated residential glass replacement company in Westmont, Illinois? If so, Glass & Mirror America is the company to call. We have been providing top-quality glass solutions to homeowners in the Westmont area for more than 100 years. We are committed to ensuring your satisfaction with our work and pride ourselves on our commitment to quality, service, and customer satisfaction. Whether you need glass replaced, new glass installed, or expert advice on your options, our team is here to help.
Contact us today at (800) 411-2801 to get started.