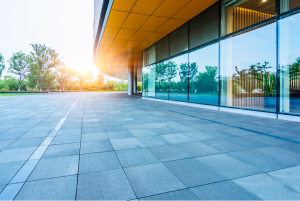 In the world of business, every detail matters, and the physical integrity of your commercial property plays a crucial role. One overlooked yet effective way to boost your business's security is by having your old glass replaced.
If you are a business owner who is interested in having new glass installed at your property, the first step is to find the right contractor. If you are searching for a commercial glass replacement contractor in Elgin, Illinois, Glass & Mirror America is the top choice. Are you wondering what sets us apart from other contractors in our industry? We are going to explain below.
Why Choose Us for Your Commercial Glass Replacement Needs?
What sets Glass & Mirror America apart in the crowded landscape of glass replacement contractors? It all comes down to the following factors:
Extensive Experience
At Glass & Mirror America, we believe experience is the best teacher. Decades of working in the industry have refined our skills and broadened our understanding of commercial glass replacement projects. Whether we are handling storefront windows, glass doors, partitions, or something else, we have faced and surmounted a variety of challenges. It is our deep-rooted knowledge and practical insights that allow us to ensure a smooth, hassle-free glass replacement process.
Quality Craftsmanship
Quality is not just an objective at Glass & Mirror America, but a core value. We uphold the highest standards of craftsmanship, employing advanced techniques and using superior-quality glass and materials. With a focus on not just security, but also durability and aesthetic appeal, we provide an upgrade that leaves a lasting impression and keeps your business environment safe.
Enhanced Security Measures
Your business security is our priority. Our commercial glass replacement services are designed to reinforce your property's defense against potential threats — whether that is break-ins, vandalism, or severe weather conditions. We go the extra mile by offering impact-resistant glass options and reinforcing glass installations to provide added protection and peace of mind. When you choose us as your commercial glass replacement contractor in Elgin, Illinois, you can rest assured that your business will be well-protected.
Personalized Solutions
At Glass & Mirror America, we recognize the uniqueness of every business. Your distinct security needs, aesthetic preferences, and budget considerations shape our approach to your glass replacement project. Our team works closely with you, conducting in-depth assessments to understand your needs and recommend the most suitable glass replacement options. This bespoke approach guarantees your business receives the exact security enhancements it needs.
Timely Project Completion
We understand the importance of minimizing disruptions to your business operations during the glass replacement process. Our efficient project management ensures a timely completion of your project. We adhere strictly to agreed-upon timelines, ensuring your business activities resume with the least possible downtime.
Exceptional Customer Service
At Glass & Mirror America, your satisfaction is the true measure of our success. We believe that commercial glass replacement contractors in Elgin, Illinois should provide a seamless experience throughout your project. That is why, from the first consultation to the delivery, our team is here to address your questions, ease your concerns, and cater to your specific requests. Our goal is to ensure that your glass replacement project exceeds your expectations in terms of both quality and service.
Looking for a Commercial Glass Replacement Contractor in Elgin, Illinois?
Are you ready to get started with your commercial glass replacement project? If so, and if you're looking to partner with the top-rated commercial glass replacement contractor in Elgin, Illinois, look no further than Glass & Mirror America. Our friendly staff can provide you a detailed quote, answer your questions, and guide you through the best glass replacement options for your business.
Contact us today at (800) 411-2801 to begin the process.