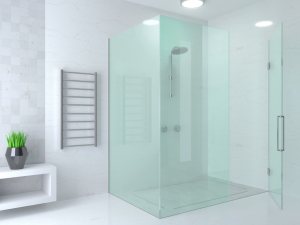 Are you thinking about remodeling your bathroom in 2022? If so, a glass shower enclosure should be one of the main elements you prioritize when remodeling the bathroom. But before you get started, you'll want to decide whether you want to go with a framed or frameless glass enclosure for your shower, which will largely depend on the style and budget you're working with.
If you need help deciding between a framed or a frameless shower enclosure in Wheaton, Illinois, then you've come to the right place. We're going to provide some key information below that will help you decide.
Perks of Framed Glass Enclosures
Framed glass shower doors are a popular choice for homeowners in Wheaton, Illinois, when upgrading shower enclosures. These doors usually come with a solid and durable aluminum frame built over the interior edges. As a result, the framed glass enclosures look cleaner and more appealing compared to shower curtains.
Some of the key perks that you will enjoy if you pick framed glass enclosures include:
Stability — Glass shower enclosures are commonly made of tempered glass. It means that if it accidentally breaks, it will not produce jagged shards like regular glass. Instead, it will end up in small, circular pieces once the glass is broken. This reduces the risk of potential injuries.
Easier to Install —Shower enclosure providers only need to hang the frame up in your shower area. It also fits all types of shower materials, which means you no longer need special hardware or hinges to put it inside the bathroom.
Traps in More Water — Installing framed glass shower doors in your bathroom will ensure that the water from the shower will not leak to other areas of the room. This type of enclosure is designed with a track that keeps water in. The track's metal frame stops water spills from seeping over the bathroom. You may also install caulk in your shower track to ensure that the water will remain in the shower area.
In addition, framed shower enclosures are 10 to 15% more affordable than frameless shower doors.
Advantages of Frameless Shower Doors
If you want a sleeker and more polished look for your bathroom, you can invest in frameless shower doors in Wheaton, Illinois. This frameless option is also made with heavy-duty tempered glass. However, it does not come with any metal support for installation. As a result, it provides a more contemporary look.
Aside from its aesthetic perks, there are other benefits when you choose frameless shower doors.
Plenty of Design Options — Shower enclosure providers offer a wide range of styles that you can choose from if you want a frameless glass shower door. While they do not come with metal frames, you can accentuate the glass with metal handles or hinges that suit the bathroom style that you want to achieve. You may also ask the installer to build a semi-frameless shower enclosure with frames on the sides or top for additional accent.
Wider Range of Motion — Most frameless shower doors have hinges that swing both ways. It means you can open and close the glass door from any direction.
Easy to Maintain — Most importantly, frameless shower doors are easier to maintain. if you have limited time to clean your shower area, the frameless option could be your best choice.
Ready to Install a Glass Shower Enclosure in Wheaton, Illinois?
Have you decided on the type of glass shower enclosure for your bathroom? If so, and if you're looking for the premier glass shower installation company in Wheaton, Illinois, look no further than Glass & Mirror America.
Whether you're looking for a framed or frameless glass shower enclosure, we can help you find an option that works with your style and budget. Contact us today at (800) 411-2801 to get started, or to learn more about your options.