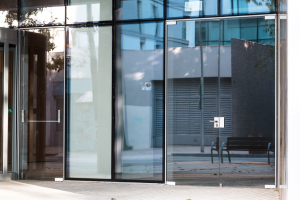 A storefront leaves a huge impression on customers. It can affect your store's overall ambiance, and it catches the eyes of passers-by. As such, it's important for business owners to think long and hard about how they design their storefronts. Without a doubt, storefront glass is one of the best ways to get people's attention — after all, they bring in natural light and display your products effectively.
Today, having storefront glass in Orland Park, Illinois can give your business a feeling of elegance and sophistication. Before you get started, it's important to familiarize yourself with the different types of glass used for storefronts, as this will help you choose the right one for business. We're going to discuss everything you'll need to know below.
Annealed or Transparent Glass
This glass usually serves as the base or foundation for most projects. Annealed or transparent glass is a variant that boasts top-tier versatility and flexibility as it is often crafted into different designs or styles. It works particularly well for storefronts with curved or intricate molds in Orland Park, Illinois.
That said, you should always keep in mind that this type of glass shatters into large shards, which may increase the risk for accidents and injuries.
Laminated Glass
Laminated glass is created by fusing a pair of annealed glass panels with resins or a film to create a stronger product. The lamination process drastically improves the safety of your annealed glass while maintaining its overall design. If you are looking for a more durable option for your storefront, laminated glass will be one of your best bets.
In addition to this, laminated glass also does not break into large chunks when damaged or broken. It will be particularly beneficial for commercial stores since you want to avoid causing any safety risk for customers and employees.
Tempered Glass
If you are looking for more strength and durability, tempered glass will be a great option in Orland Park, Illinois. While usually more expensive, it is significantly stronger than regular glass, thus being resistant to cuts and scrapes. Additionally, if something were to shatter the glass, the shards are often smaller and less dangerous than annealed glass.
Insulated Glass
Insulated glass is another harder type of glass that provides more than just strength. As its name suggests, it insulates your store from both the heat and cold while also reducing in-store noise pollution due to the airspace. In addition, due to its insulation properties, this glass helps make your store in Orland Park, Illinois, more energy-efficient.
Security Glass
Security glass is the least common, but most durable glass type you will find in Orland Park, Illinois. It is commonly designed to guard storefronts against bullets and sledgehammers, featuring top-tier polyacrylics layered with laminates and glass or thickened poly composite-glass laminates that do not shatter into large shards when broken.
While security glass is not as clear as regular annealed glass due to minimal visual distortions, it makes up for this with its safety, ease of cleaning, and lower maintenance costs.
Looking to Install Storefront Glass in Orland Park, Illinois?
While we have covered most of the basic glass types you are likely to see around Orland Park, Illinois, there are several others that can be used for your storefront. Depending on how your store is designed and where it is located, you might have more specific needs and custom requirements.
If this is the case for your business, working with a reputable storefront glass supplier in Orland Park — such as Glass & Mirror America — will ensure that you have access to a wide range of glass options. We have everything you need to create a beautiful and eye-catching storefront that will help your business stand out. Contact us today at (800) 411-2801 to learn more about our services.