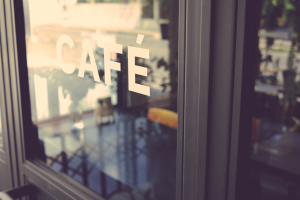 As a business owner, the exterior glass panes at your commercial building serve as your first line of defense against burglars. But how can you ensure that this vulnerable material can provide an adequate level of protection for your business?
Improving the strength of your storefront glass can give you greater peace of mind, as it will help keep intruders and unauthorized individuals out of your property. Below, this storefront glass installer in Chicago, Illinois is going to review some of the most popular types of storefront glass you can install for your business.
Types of Storefront Glass for Businesses in Chicago
There are three standard types of glass that are used by business owners in Chicago, Illinois. They include annealed glass, tempered glass, and laminated glass.
Annealed Glass
Annealed glass is the most used among retail stores in Chicago. This unsecured glass is also called the "float" or plate glass. It is more affordable and more economical than the other varieties. In addition, businesses use this type because of its high optical clarity. However, it may not be as strong as the other choices.
Tempered Glass
Tempered glass is used by businesses in Chicago due to its strength and durability. It is at least four to five times stronger than other glass options. It can be more challenging to break. But if the glass breaks, it shatters in thousands of tiny pieces that will less likely cause injuries.
Laminated Glass
Store owners also use laminated glass because of its solid and robust structure that can be impossible to break. It also comes in a wide range of thicknesses.
Due to the impressive features of laminated glass, storefront glass installers in Chicago often recommend it for the following applications:
Impact and storm resistance
Protection from bombs and other explosives
Forced entry protection
Barrier against broken glass fallouts from building facades
Defense against smash-and-grab thefts from the window displays
Protection from bullets
How to Choose the Right Storefront Glass in Chicago, Illinois
As any reputable storefront glass installer in Chicago will tell you, there are several things you'll want to keep in mind when looking for the best type of glass for your business.
Using laminated glass can be a safe option for ground-level windows and doors since these may be the most susceptible to forced entry. The laminated security glass is also ideal for the double-glazing window's inner and outer pane.
Since laminated glasses come in various thicknesses and interlayer components, you should think about how you plan to use them for your store's security and safety. You may use it to create these types of security glass options:
Manual attack-resistant glass. Using double-glazing windows can protect you from various types of manual attacks. It also works best with a reliable integrated security alarm system.
Bullet-resistant glass. This can safeguard your store against burglars that use firearms to gain unauthorized access to your store in Chicago, Illinois.
Explosion pressure-proof glazing. If you build your store in a possibly hazardous area, you need to ask your glass installer to use double-glazed windows with explosion pressure-resistant features.
Looking for the Top-Rated Storefront Glass Installer in Chicago, Illinois?
Are you looking to improve your building's security by installing stronger storefront glass? If so, and if you want to work with the top-rated storefront glass installer in Chicago, Illinois, the professionals at Glass & Mirror America are the people to call.
Contact us today at (800) 411-2801 to request a free consultation and estimate.