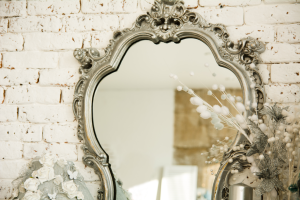 Mirrors can be an essential part of any home or building's interior design. However, choosing the right frame for your custom mirror is crucial if you want to complement the look and feel of your space. Whether you need to cover up an unsightly wall or want to create a focal point in your living room, there are several things to consider when searching for the perfect frame for your custom mirror. Not sure what to look for? If so, you've come to the right place. This custom mirror manufacturer in Naperville, Illinois is going to discuss below.
Stick to a Color Palette
Choosing a color scheme is vital in any interior design, but it is even more important when you are looking for a frame that will complement your custom mirror. If you want to create an elegant feel, your custom mirror manufacturer in Naperville, Illinois may recommend using gold frames. White or cream frames may be a better choice if the room needs some added brightness. However, if the space has an industrial vibe going on with lots of dark wood furniture and metal accents, then steel frames may look best. It all depends on the aesthetic you are going for.
Stay Within a Décor Style
Don't stray too far from your overall décor when choosing a frame. An intricate, ornate frame probably won't look right in a sleek modern space or a room with an otherwise rustic feel. Conversely, an elegant antique mirror could be overshadowed if it were surrounded by furnishings that are otherwise contemporary and minimalist. The style of your home will ultimately inform which frames best suit your mirrors.
Achieve Visual Balance
For a mirror to serve as a focal point in your home, it must be placed where you want people to look. Whether that is a part of your living room or bedroom, determining where you want to place your décor piece helps you create a balance in your space.
However, remember that symmetry does not have to be perfect — an asymmetrical arrangement looks just as aesthetically pleasing when placed with care. You don't need precise measurements and calculations to achieve visual balance; it takes some practice, but simply ensuring that both sides are in proportion will make your piece look great. Take time when placing them until they feel balanced. If you need help determining the right arrangement, your custom mirror manufacturer in Naperville, Illinois can help.
Make a Statement
If you opt for a custom mirror, you want it to be the focal point of your room's décor. Mirror glass alone would be incapable of doing this. However, a big, bold mirror frame or a vividly colored one might do the job. Your custom mirror manufacturer in Naperville, Illinois might also suggest a more elaborate style — such as those with a lot of trim, or even ones with multiple mirrors.
Final Thoughts
When you have the perfect piece of artwork that you would like to frame, choosing the right frame can be just as important as finding the right piece of art. Since custom framed mirrors are so often used as room decorations, choosing one that complements your wall and furniture while matching the style and color scheme of your house or apartment is important. If you follow these tips when choosing your custom mirror frame, you will surely find the perfect one in no time.
Looking for a Custom Mirror Manufacturer in Naperville, Illinois?
Are you looking for a custom mirror manufacturer in Naperville, Illinois that can help you pick out the perfect mirror and frame combination for your space? If so, Glass & Mirror is here to help. As the most trusted custom mirror manufacturer in Naperville, Illinois, we have a massive selection of options to choose from. Contact us today at (800) 411-2801 to schedule a free design consultation with our experts.