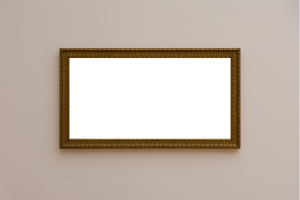 A mirror can be much more than a reflective piece of glass — in fact, many homeowners now use them as large works of art that can transform the appearance of a space. Today, you have the option to order custom mirrors that are specifically designed for your home. Below, this custom mirror company in Chicago, Illinois is going to discuss some of the ways in which custom mirrors can improve your home's décor:
Custom mirrors can make your home appear bigger and brighter
One of several reasons why interior designers in Chicago, Illinois, like mirrors is that they can suddenly transform the scale of a space. Not technically, but a mirror's reflection can help make even the smallest room feel more spacious. Custom mirrors can go even further by being designed in your preferred size and shape to make your space appear as large as possible.
Mirror glass creates a positive mood by projecting natural light; it makes your space appear brighter and livelier and helps save electricity. Like their role of projecting room size, these mirrors in Chicago, Illinois, may direct the quantity of light reflected through shape and size. 
Custom mirrors can be part of your home decoration
Among the main strengths of mirrors is that they serve as masterpieces. A stunning mirror can provide much for your room and, commonly, becomes the main focus of your wall, whether or not it was the intention. A handmade mirror has an extra beauty that distinguishes it as a work of art rather than merely a reflected screen. Consider a mirror to be artwork, with the remarkable feature of the image never staying the same.
Custom mirrors allow you to see your own reflection
One purpose of a mirror is to see one's reflection. Custom mirrors in Chicago, Illinois serve a practical function in the bedroom or your dressing room, while also serving as a decorative piece. Another advantage of a high-quality custom mirror is that you can be certain that whatever reflection you see is an actual reflection, rather than a distorted look that is common in low quality mirrors.
Tips for choosing custom mirrors in Chicago, Illinois
Mirror size: The mirror size can be determined by its use. Would you like the mirror to be a focal point in your home, or will it just be an accent piece? Choose the right size that meets your needs.
Mirror shape: While some people in Chicago, Illinois assume that mirrors are just rectangular or square, mirrors actually provide a lot of flexibility in terms of design. For example, round mirrors are a popular option since they make a small space look bigger without taking up space.
Mirror location: The mirror is the greatest technique to enhance space in one's room by reflecting natural light. For example, it may be positioned opposite a door or window on the other side of the room.
Looking for the Premier Custom Mirror Company in Chicago, Illinois?
Custom mirrors can be a great investment for your house. With such a wide range of choices in terms of shape, size, and frame material, you should be able to find a solution that's perfect for your space.
Are you ready to install custom mirrors in your home? Looking for the premier custom mirror company in Chicago, Illinois? If so, look no further than the professionals at Glass & Mirror America. Contact us today at (800) 411-2801 to discuss your project.